In recent years, there are many countries that have merged with China valve manufacturers to strengthen manufacturing capabilities and reduce production costs. It is indeed a win-win situation for both top-notch western butterfly valve brands and China industrial valves manufacturers. This has also enlightened valve manufacturers in China to constantly improve their manufacturing methods, expand and upgrade their facilities and surpass international quality standards.
As China has now become one of the largest butterfly valve exporters next to India, it is pretty confusing to pick one that will suit you the best. In fact, there are over a thousand valve company choices in China, spread in different provinces.
If you are looking for a reliable butterfly valve manufacturer yourself, you're in the right place. In this article, we have compiled the best of the best butterfly valve manufacturers to help you pick the right OEM provider or butterfly valve supplier.
Where Can You Find Butterfly Valve Manufacturers in China?
To give you a tip, many butterfly valve manufacturers are in Zhejiang, Jiangsu, Guangdong, Henan, Hebei, and Shandong. These are the provinces in China specializing in metal manufacturing, forging and casting of different types of valves. Many of the companies below are based on these provinces, but you can still find other great manufacturing companies outside these provinces such as in Shanghai and Tianjin.
Here are the top 10 butterfly valve manufacturers in China.
#1 Jiangnan Valve Co., Ltd. – Butterfly Valve Manufacturer in Wenzhou, Zhejiang

Jiangnan Valve Co., Ltd. has over 30 years of experience in the valve manufacturing industry. The company is a direct subordinate of Jiangnan Holding Group and has expanded largely throughout its history. Today, Jiangnan Valve is listed as one of the most prominent valve companies in China with over a hundred patents, 76 Million USD annual turnover, and an 88,000 Sqm factory.
Jiangnan Valve has been competitive both nationwide and worldwide, the company has strict quality standards conforming with API, ISO, CE, EN and ASME standards.
Jiangnan Valve Top Products:
High-performance butterfly valve GSD
Triple offset butterfly valve DTD
Double offset butterfly valve DTDX
Concentric butterfly valve CJD
Butterfly check valve HBH
Vacuum butterfly valve ZKD
#2 Neway Valve – Butterfly Valve Manufacturer in Shanghai

One of the biggest industrial valve manufacturing companies in China is Neway Valve. The company has over 23 years of experience. You would want to contact this manufacturer if you want a streamlined production of butterfly valves. The company produces high-quality butterfly valves for high temperature and high-pressure applications for almost all types of industries.
Neway has an advanced manufacturing plant with a high-end valve program that covers thousands of valve production each day. They have three foundries and an advanced assembly line and testing facility. Neway also has one of the largest CNC machine plants in China. They have a well-rounded procedure and method for complete butterfly valve solutions, including repairs and spare part inventories.
Overall, the company's stance is thriving with a brighter future as its stock status is constantly growing. And with the advent of more oil and gas and offshore projects in the next 5 years, you can expect Neway to deliver better and improved products.
Neway Best Butterfly Valve Products:
Double offset butterfly valve
Triple offset butterfly valve
#3 Hongcheng General Machinery – Butterfly Manufacturer in Hubei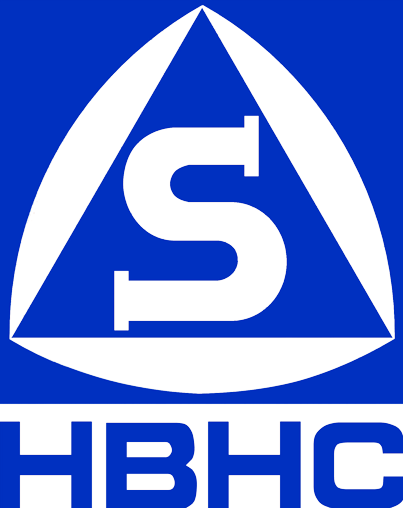 Hubei Hongcheng General Machinery Co., Ltd has over 64 years of experience and is a leading valve manufacturing company in China. The company is popular for its high-end large-scale valve manufacturing factory with over 500 types of machinery and equipment for valve manufacture. Their valve manufacturing factory contains equipment like CNC plasma cutting machine, valve welding center, and advanced lathe and boring machines for butterfly valve manufacturing.
Hongcheng General Machinery has been very popular in the supply and export of hydroelectric, thermal, nuclear and irrigation valves. The company has sustained over 360 hydropower stations, 180 thermal power stations, 7 nuclear power stations, and 68 water conservancy projects worldwide.
Hongcheng top butterfly valve products:
Butterfly valve for a hydroelectric plant
Thermal power, high-performance butterfly valves (DN80~DN6000)
Nuclear power butterfly valves (DN500~DN4000)
Nuclear and water delivery valves (DN500~DN3000)
#4 Shentong Valve Co., Ltd. – Butterfly Valve Manufacturer in Jiangsu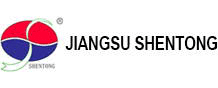 Jiangsu Shentong Valve Co. has over 19 years of experience in manufacturing butterfly valves and other industrial valves. They are widely recognized in China and in other countries for supplying seawater butterfly valves, natural gas butterfly valves and many more. Shentong is also a prominent AWWA Butterfly Valve manufacturer. Shentong Valve is one of the top companies in the valve industry with a registered capital of RMB 0.208 billion.
The company has 109 patents and over 2000 products being actively supplied worldwide. One of the key highlights of Shentong is manufacturing valves under strict compliance with energy efficiency and reduced carbon emission footprint, which earned them respect in various groups. Hence, they've become one of the leaders in the butterfly valve workgroup in China (China Valve Association).
Shentong Top Butterfly Valve Products:
Seawater butterfly valve
High-pressure butterfly valve
Hydraulic Control Butterfly Valve
#5 Huamei Machinery Co., Ltd – Butterfly Valve Manufacturer in Shandong

Huamei Machinery is a valve company with 12 years of fruitful experience in delivering high-performance butterfly valves. They are one of the best butterfly valves manufacturers and have sustained many cities nationwide and worldwide. Through much effort and dedication to deliver quality products, Huamei has strengthened its manufacturing techniques over the years.
In recent years, Huamei has been steadily growing behind the limelight but has established repeat customers globally speaking. They have established customer relationships in Asia, Europe, the USA, and the Middle East. Huamei is also one of the most prominent cryogenic butterfly valve manufacturers in China.
One of the key takeaways in working with Huamei is that they focus only on a high-performance butterfly valve manufacturer so it's not a "Jack of All Trades, Master of None" for this company. They also offer low priced products and sustain OEM needs. They have all types of butterfly valves ranging from different seat materials, sealing design, actuator type, end-connection type, and body material.
Huamei Top Butterfly Valve Products:
Lug Style Butterfly Valves
Wafer Style Butterfly Valves
Double Flanged Butterfly Valves
Soft Seated/resilient seated valves
Metal seated
Fire seated
High-performance butterfly valve (WCB, CF8M, Duplex Steel, Hastelloy, Aluminum Bronze, Titanium Alloy)
#6 WuZhou Valve – Butterfly Valve Manufacturer in Zhejiang

WuZhou Valve Co., Ltd is a 42-year old valve company with a strong portfolio and many honorary awards in China. As of today, they have two production facilities – in Wenzhou and in JiaXing, with an area of 125,900m2.
Currently, the company has two production bases – one in Wenzhou and the other in Jiaxing near Shanghai. The company has a developed design department with the latest tools for CAD design. WuZhou also has over 126 sets of machine centers, CNC machine tools, and metal cutting and machining equipment. Aside from this, they carry over 45 sets of chemical testers, nondestructive test equipment and other in-house equipment that made them capable of producing high-quality butterfly valves.
WuZhou has marketed over 1200 products across China and other countries such as the USA, Europe, Africa, the Middle East, and Singapore.
#7 Boteli Valve Group – Butterfly Valve Manufacturer in Zhejiang

Boteli Valve Group is a butterfly valve China manufacturer with over 22 years of experience. The company has heavily focused on casting and forging high-quality industrial valves such as butterfly valves. Boteli has served other companies worldwide on the oil & gas, refinery & petrochemical, power & pulp, LNG and Cryogenics sectors.
Boteli has a wide facility area coverage of over 26,600 square meters and a building area of 31,700 square meters complete with advanced test equipment. They are also known for supplying OEM needs with satisfactory customer support and after-sales service.
Boteli Top Products:
Tri-eccentric butterfly valve
Zero offset butterfly valve
#8 Xhval – Butterfly Valve Manufacturer in Zhejiang

XHVAL is a Wenzhou valve manufacturer with over 34 years of experience. The company has been one of the leading exporters of butterfly valves in the oil and gas, chemical, and energy service industries. One of the biggest takeaway in working with Xhval for your butterfly valve needs is their satisfactory attention to customers.
The company has an undeniably good customer service, after-sales service and repair and maintenance transactions over the years. The company also prides itself on the high-quality distribution of OEM products across the globe.
Xhval products:
Double eccentric butterfly valve, triple eccentric, and metal seal butterfly valves
#9 POV Valve Company – Butterfly Valve Company in Shanghai

POV Valve Company is a China valve manufacturer with over 17 years of experience in manufacturing soft seated butterfly valves. Over the years, POV has been one of the global leading companies with 12 invention patents.
The company has a wide array of advanced equipment for manufacturing butterfly valves. Their complete and reliable QC standards allowed them to win over thousands of customers in 80 countries worldwide. POV's facility is certified by an ISO system certification and its products are guaranteed and have passed BV Marine, CE, and Fire Test. Thus, you can ensure quality exports of butterfly valves from POV Valve.
POV key products:
Wafer butterfly valve
Lug butterfly valve
Flanged butterfly valve
Lined butterfly valve
#10 Outshine Valves – Butterfly Valve Manufacturer in Tianjin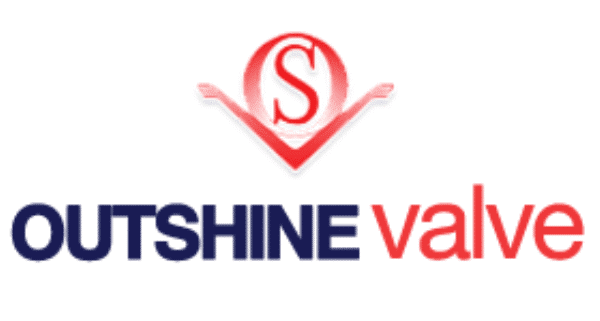 Outshine Valve has over 23 years of experience and is a popular China butterfly valve manufacturer. The company specializes in designing, manufacturing, and exporting butterfly valves for many industry applications. Outshine Valve also caters to OEM needs and customization.
One of the biggest takeaway in working with Outshine Valve is that they focus only on butterfly valve manufacturing and development. They have over 50 product types and more than 1,200 SKU's. The company is an ISO 9001:2008 System certified with a CE Quality-Assurance System Certificate for their butterfly valves.
Outshine Valve Butterfly Valve products:
Flanged butterfly valves,
Centerline butterfly valves,
Worm gear butterfly valves,
Wrapping Up
The demand for a high-quality industrial butterfly valve has urged many manufacturers to be more competitive in terms of quality, capabilities, price and customer service. Many China valve suppliers and manufacturers have upscaled their production schemes and have merged with international companies over the years in response to this competitive trend.
This evolution has also encouraged foreign companies to find valve manufacturers from China. If you are one of them, we hope that this article was able to help you choose a reliable butterfly valve manufacturer to supply your needs.
You may also like to read our 15 Best Triple Offset Butterfly Valve Manufacturers and 9 Best Stainless Steel Butterfly Valves Manufacturers.