A High-Performance Stainless Steel Butterfly Valve is one of the most widely used butterfly valve types for processing food-grade products. They are also used for processing corrosive fluids. Stainless steel butterfly valves come with an SS304, SS316 or SS316L valve body material. Seat material can be EPDM, NBR, FPM or VMQ depending on the application.
There are many SS Butterfly Valve manufacturers worldwide. As a buyer, you must choose a reliable butterfly valve manufacturer that can deliver high-quality stainless steel butterfly valves.
If you need to source the best manufacturers of stainless steel butterfly valves, you've landed on the right page. Here are the top stainless steel butterfly valve manufacturers worldwide.
Top Stainless Steel Butterfly Valve Manufacturers Worldwide
#1 Zwick – Valve Company in Germany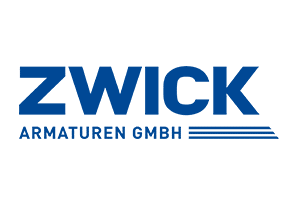 ZWICK has over 30 years experience in the design and manufacture of industrial valves, including stainless steel butterfly valves. The company has a large production facility and storage of over 16,000 sqm, allowing them to deliver bulk orders in time and cater to short-term orders. They are also open to butterfly valve customization. Other than stainless steel, they also manufacture duplex, super duplex, brass and alloy butterfly valves.
The company has produced tons of patented and unique valve design making them one of the most reliable butterfly valve manufacturers in the world. The stainless steel valves they carry are used in Oil and Gas, Chemical, Petrochemical, and energy operations.
#2 Kitz – Valve Company in Japan


KITZ is one of the most reputed valve manufacturing companies in the world. As one of the global industry valve leaders, KITZ holds a large product portfolio with high-quality valves. The company's main utility markets are in the petrochemical and chemical processing industries. Hence, KITZ carries top-of-the-line stainless steel butterfly valves.
KITZ has over 76 years of experience in the design, innovation, and manufacture of quarter-turn valves, cryogenic valves and other piping equipment. The company has a highly advanced manufacturing facility and manufacturing techniques. Their stainless steel butterfly valve manufacturers that have sustained many power, oil & gas, refining, chemical, pulp & paper, marine, mining, LNG & cryogenics, and water & wastewater.
#3 Hobbs- Valve Company in UK

Hobbs Valve has only 15 years of experience in valve manufacturing but has amazingly captured the global market for butterfly valves. They are one of the top stainless steel butterfly valve manufacturers in the world, as well as in other valve types. Aside from this, the company is a leading triple offset butterfly valve distributor. Hobbs Valve has sustained many projects in the oil and gas, power, chemical and petrochemical, alcohol, mining sugar, nuclear and many industry sectors.
#4 Kieselmann – Valve Company in Germany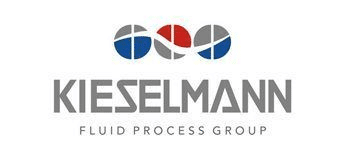 Kieselmann is one of the top companies providing uncompromised hygienic, food-grade, stainless steel butterfly valves. The company has over 37 years of experience in piping system equipment and solutions. Kieselmann offers planning, manufacturing, and installation of valves for fluid piping systems. They have the highest regulatory standards in terms of quality control as they specifically target the pharmaceutical and biotechnology industry.
Hence, Kieselmann is a name known for top quality stainless steel butterfly valve from Germany. To sweeten the deal, the company also offers 5-year warranties for all their products.
Best Priced, High-Quality Stainless Steel Butterfly Valve Manufacturers in China
If you are looking for a stainless steel butterfly valve manufacturer or supplier in China who offers high-quality valves at reasonable prices, here are some of the emerging companies in China offering low-priced stainless steel valves with high-quality seat, trim and body material.
#1 Huamei Machinery

With over 12 years of experience, Huamei Machinery has been manufacturing high-performance butterfly valves for the national and global markets. The company specializes in stainless steel butterfly valves, earning them fame in China and across other countries.
With its growth since founded in 2008, Huamei has catered and exported to Asia and the Middle East, Europe, and the USA.
Aside from the high-quality valves the company offers, Huamei provides stainless steel butterfly valves at a low cost. The company has established a facility fully developed for manufacturing almost all types of butterfly valves, with different seat materials, sealing design, body material, and actuator type.
#2 Jiangnan Valve

Jiangnan Valve Co., Ltd. has expanded largely throughout the company's history, with over 30 years in the valve manufacturing industry. The Jiangnan Valve is listed as one of the most prominent valve companies in China, having 76 Million USD turnover annually. The company has grown to have over a hundred patents, and having an 88,000 sqm factory.
A direct subordinate of the Jiangnan Holding Group, the company is competitive locally and internationally. With this, the company has strict compliance to quality standards conforming to API, ISO, CE, EN, and ASME,
#3 Outshine Valves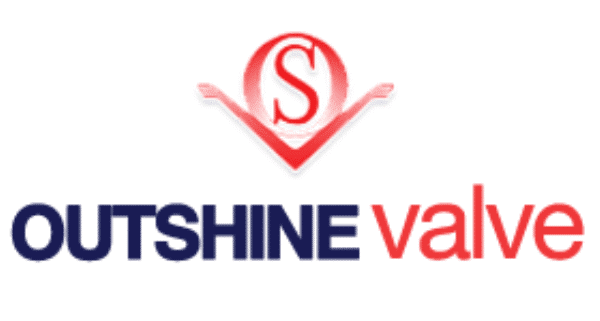 With long-term experience of 23 years, Outshine Valve is a popular China butterfly valve manufacturer. The company specializes in the design, manufacture, and export of butterfly valves for industrial applications. Moreover, Outshine Valve caters to OEM requirements and customization.
A distinguishing factor for Outshine Valve is their dedication to butterfly valve manufacturing development. They have established 50 product types and more than 1,200 SKU's. Outshine Valve has been certified with ISO 9001:2008 system certification and CE Quality-Assurance System Certificate.
Best Priced, High-Quality Stainless Steel Butterfly Valve Manufacturers in India
As India is also one of the top producers of Triple Offset Butterfly Valves, we have compiled the best manufacturers in the country who offers value-priced valves.
#1 Dembla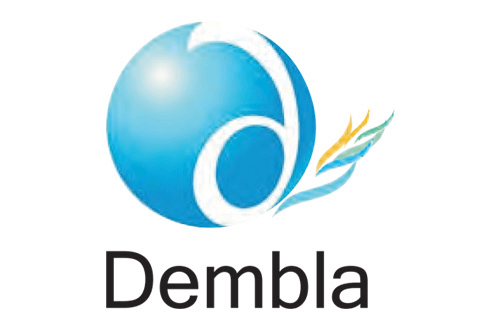 Dembla is one of the top brands for stainless steel butterfly valves in India. With 35 years in the industry, Dembla is one of India's companies practicing Lean Manufacturing. They have developed a working area of 40,000 sq ft with a streamlined production system which ensures an organized and efficient production.
Dembla is in demand globally for its stainless steel butterfly valves with its low cost and its capability for bulk manufacturing orders.
The company also heavily invests in R&D and third-party inspection to further improve their production, as well as Dembla's valve products.
#2 SVR Valves

Located in Coimbatore, India, SVR Valves is a leading manufacturer with over nine years in export and supply of butterfly valves. They are prominent in supply commercial needs, as well as in mechanical and fire protection installation service requirements. SVR Valves has sustained global exports in recent years, having a wide portfolio of industrial valve products and solutions.
Wrapping Up
We hope that this article has given you options on where to buy stainless steel butterfly valves. Stainless steel valves are a little more expensive than other types of valves because they are used in the food and hygienic processing applications that's why you need to choose a reliable manufacturer to supply your valves.
If you want more high-performance butterfly valve manufacturer options, you might want to read our 10 Best Butterfly Valve Manufacturers in USA and 16 Best Butterfly Valve Manufacturers in India.