Do you know that behind the limelight of each branded and high-quality butterfly valve is a contract manufacturer doing a huge portion of the hard work?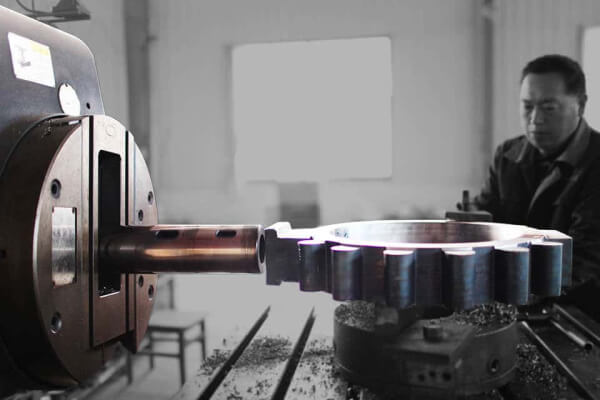 Butterfly valves are simple in its general anatomy and operation but are extensively used in almost all industry fields for stopping, controlling and throttling fluid flow.
Today, we acknowledge the top OEM providers this 2020 in the field of manufacturing industrial butterfly valves. As with our dedication to help you source out the best manufacturers out there, we have collected and ranked out this list for you to choose from.
Our criteria for selecting these butterfly valve manufacturers are based on:
Years of experience
Customer/client feedback and repeat orders track record
Company profile and portfolio
In-demand ranking or trust score
Services offered
Company Transparency
If you are seriously planning to contact and inquire from a reliable manufacturer of high-performance butterfly valves or other general butterfly valve types, this is the perfect place to make a move. Now let's get on with the list.
---
#10 XHVAL

XHVAL is an industrial valve manufacturer in Wenzhou City, China founded in 1986. Their focus is on providing exceptional service by supplying affordable and innovative valves for industries such as in the oil and gas, chemical, and energy service industries. Through continuous innovation, they had developed industrial valves ideal for every piping system.
In addition, XHVAL also provides customization of world-class industrial valves to fit every industry's requirements. And to be able to compete with global standards regarding industrial valves, they give continuous supervision and quality control for their products.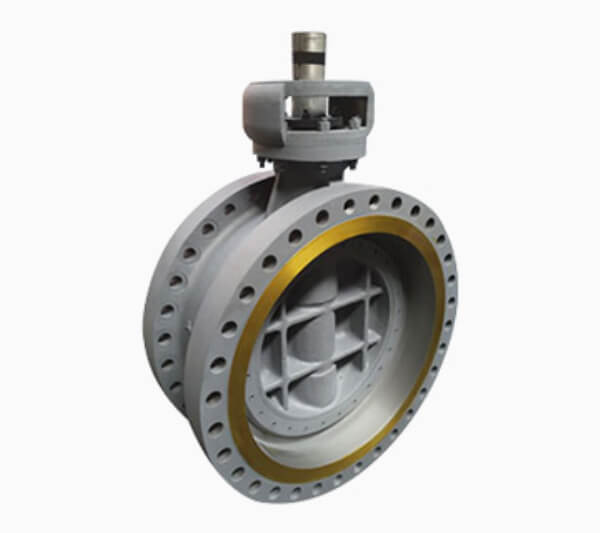 Trust Score

Product Range
XHVAL manufactures the following forged steel and cast steel valve types and designs among others:
Double eccentric, triple eccentric, and metal seal butterfly valves.
Trunnion and floating ball valves,
Pressure, GOST, and flat gate valves,
Bellows sealed globe valves,
Pressure, dual plate wafer, tilting plate, and non-slam check valves,
Key Features
XHVAL's high-performance butterfly valves and other valve types all adhere to China GB, BS, GOST, DIN, API, and ANSI standards.
---
#9 POV Valve Company

POV Valve Company is China manufacturer of soft seal butterfly valve. Because of the company's dedication to improving, POV Valve has been a valve innovator for 15 years. They have been awarded 12 invention patents.
POV carries a wide range of advanced technologies for producing butterfly valves and has a complete QC procedure for their manufacturing process. Also, the company has over 80 countries and regions served, earning them a reliability badge.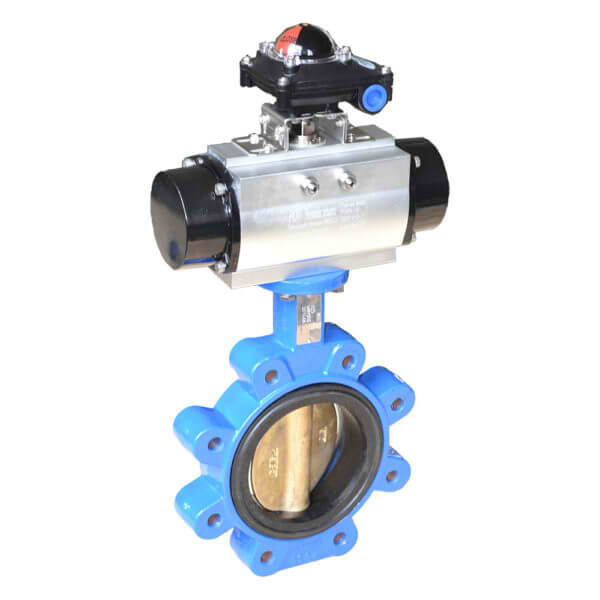 Trust Score:

Product Range
POV is concentrated in the manufacture and perfection of their butterfly valves. Their products include:
Wafer butterfly valve
Lug butterfly valve
Flanged butterfly valve
Lined butterfly valve
high-performance butterfly valve
Electric Butterfly Valve
Pneumatic butterfly valve
Key Features
The company's butterfly valves completes all the necessary QA criteria. Guaranteed to deliver high-performance butterfly valves, POV is guided by the ISO quality system certification. Their products are certified by BV Marine, CE, and Fire Test.
POV has a set of in-house high-precision processing lathe, and a complete CNC machining center which carries out a precise production of butterfly valve disc, valve shaft and valve body. Furthermore, they also have testing equipment to carry out hardness testing, thickness gauge, spectrometer, pressure tester, torque testing, rubber vulcanizer.
---
#8 Huamei

If you are looking for an untapped high-quality butterfly valve manufacturer this 2020, you might want to check out Huamei Machineries. This company is a China high-performance butterfly valve manufacturer that has a strong and widely developed product portfolio.
Huamei has a variety of butterfly valve types available in different materials and applications. In recent years, the company has been growing in the background delivering superior product performance and providing great customer service around the world.
What's more, is that they offer butterfly valves at a lower price than the usual market price. The costs might shock you at first, as one customer noted, as they are "very low", but the quality is undeterred.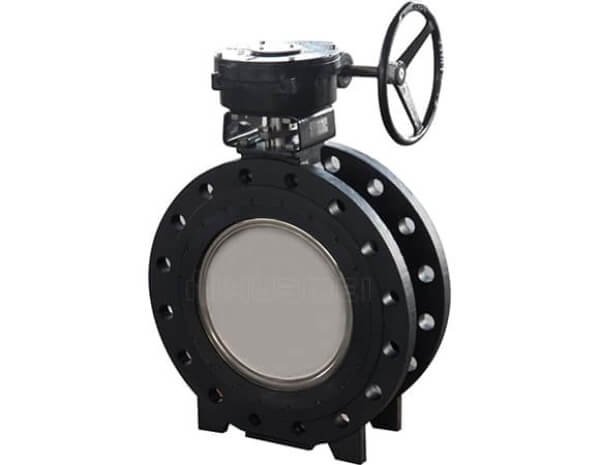 Trust Score

Product Range
Huamei offers different high-performance butterfly valve types used in many industries such as:
Lug Style Butterfly Valves
Wafer Style Butterfly Valves
Double Flanged Butterfly Valves
Soft Seated/resilient seated valves
Metal seated
Fire seated
Butterfly valves can be double offset, concentric and triple offset type.
They also offer a variety of butterfly valves with a different body, disc and seat materials such as:
WCB
CF8M
Duplex Steel
Hastelloy
Aluminum Bronze
Titanium Alloy
Huamei offers OEM services and custom-engineered valve designs.
Key Features
Huamei uses advanced sealing technologies for their butterfly valves. They have a complete R&D and QC team to make sure each valves are produced on spec and exceeds international standards.
The butterfly valves are available in sizes from 2″ – 60″ in ANSI/ASME/DIN standards. You can choose the actuator/operation method (pneumatic/electrical/hydraulic/manual/solenoid). They have configurations are available for harsh conditions as well as applications requiring nominal pressure and temperature ratings.
---
#7 Outshine Valve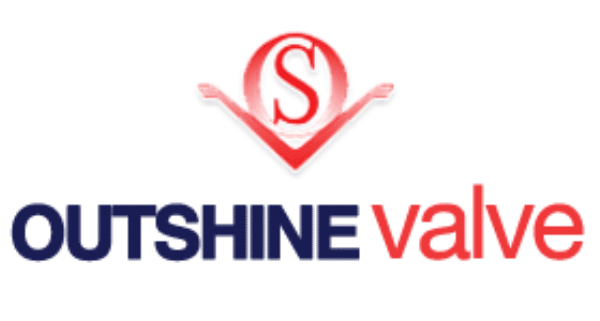 Outshine Valve is a valve manufacturer located in Tianjin, China founded in 1997. Their specialization is in the design, manufacture, and market of butterfly valves for various applications in their own country and abroad. Moreover, the company has their own factory along with advanced production and testing machines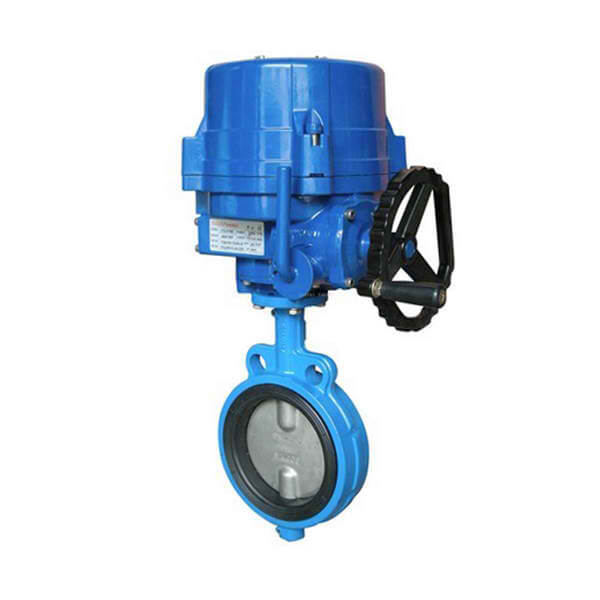 Trust Score

Product Range
Outshine valve's products include the following:
Flanged butterfly valves,
Centerline butterfly valves,
Worm gear butterfly valves,
Wafer butterfly valves,
Wafer check valves,
Gate valves, and
Y strainers.
Key Features
The company has over 50 product series varieties and more than 1,200 specification types. They have obtained an ISO 9001:2008 System Certificate and they have CE Quality-Assurance System Certificate for their butterfly valves.
---
#6 Pentair Valves and Controls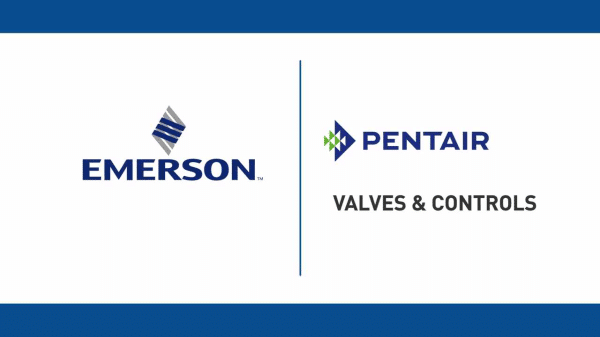 Pentair Valves and Controls was previously Tyco Valves and Controls and is a part of the bigger and very diverse Tyco conglomerate. This company is still among the world's largest valve manufacturers catering to the oil and gas industry. They have a headquarters in the Middle East which was strategically positioned for the purpose of serving valves in the region.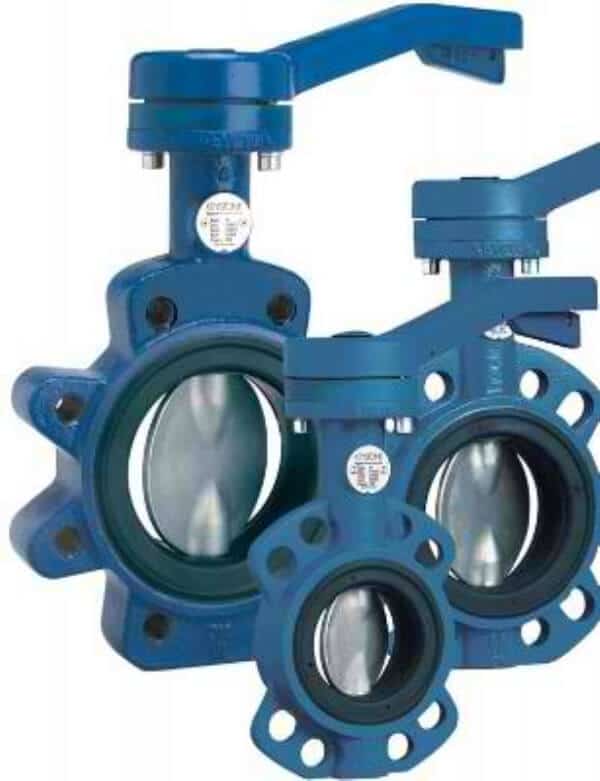 Trust Score

Product Range
The Tyco conglomerate including Pentair Valves and Controls has a variety of valves, actuators, positioners, regulators, and solenoids. They also offer services and solutions meant for very challenging applications in the chemical, building and construction, food and beverage, oil and gas, power, and mining industries.
Key Features
The company has a varied portfolio of trusted product brands such as Emerson, Armstrong, Ashcroft, Brooks, Nord-Lock, and others.
---
#5 Fisher Valves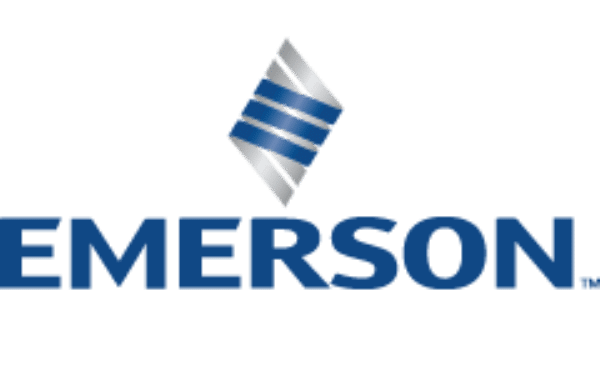 Fisher Valves has been in the service for more than 130 years after being established in the United States. Emerson, a giant company with a diverse business portfolio, acquired the company long ago. Now, it has secured its position as the largest manufacturer and supplier of control valves in the global market for the oil and gas industry.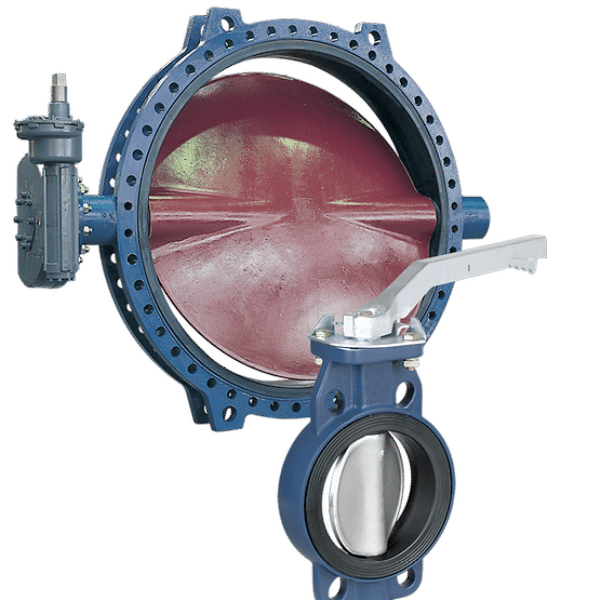 Trust Score

Product Range
The company has a wide selection of valves and the most advanced control systems for them. They offer control valves, isolation and shut off valves, regulators, actuators, controllers and instruments, bulk storage and transport equipment, nuclear flow controls, and digital isolation solutions.
Key Features
The company was able to fully document their products through their years of experience in the industry so repair would be much easier with over 600 unique parts available to support your needs 24/7.
---
#4 Flomatic Valves

Flomatic Valves is a corporation located in New York which manufactures high-quality valves for municipal and domestic water and wastewater services. It was founded in 1933 and was initially known as White Flomatic and started from regulators and check valves as the main products. The company's place in the global market was improved in 1992 after it introduced ENVIRO CHECK, the first unleaded type of bronze valves.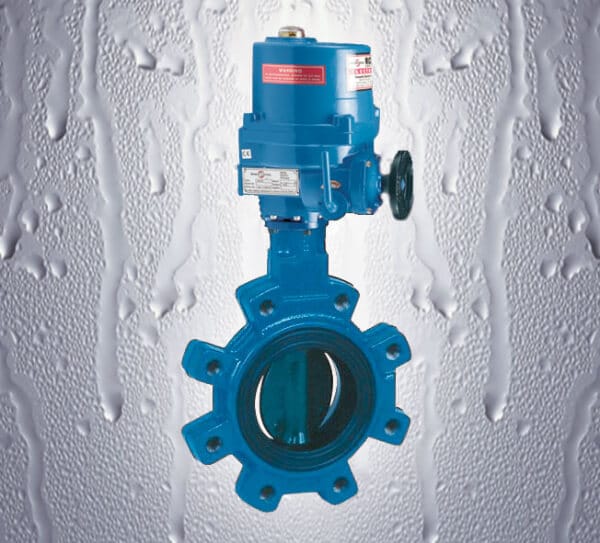 Trust Score

Product Range
Flomatic specializes in foot valves, check valves, backflow preventers, and automatic hydraulic control valves meant for irrigation, municipal, industrial, and domestic markets. Other valves include butterfly, gate, and plug valves.
Key Features
The company offers patented products that confer with the ISO 14001 and ISO 9001 international standards.
---
#3 Nibco

NIBCO is one of the leading manufacturers and brand leaders of industrial valves which includes Butterfly Valves. The company is situated in Elkhart, Indiana and has a total of 10 facilities in the US, Mexico and Poland region.
Nibco has established their popularity in manufacturing all kinds of valves and actuators offering over 30,000 varieties. In 2018, the company has gained 1.8K fans on Facebook and 1.7K followers on Twitter, making them one of the most sought after B2B partner in many industries.

Trust Score

Product Range
Their butterfly valve options range from varying materials, body, disc and seat material such as :
Wafer lug or grooved end connections
Press-to-connect ends selection
Broad range of sizes
Lug or wafer types
Ductile iron, cast iron, CPVC materials
Lead-free* selection
Fire protection selection
High-performance selection
Nibco also offers ball, check, gate, globe and angle valves, strainers, and other specialty valves.
Key Features
NIBCO valves are offered in a wide variety of options such as in the commercial industry, mechanical, fire protection, and residential flow-control systems. The company has an unsurpassed reputation in delivering high quality and high-performance products with unrivaled warranty insurance.
For butterfly valves, key features include:
Flanged, threaded, solder, or press end connections
Bronze, cast iron, ductile iron, stainless steel, or plastic materials
Full range of sizes
---
#2 Bray Valves

Bray is one of the leading valve manufacturers in the western region with over 30 years of experience in manufacturing and innovating valves. One of its in demand products are butterfly valves. The company is the largest supplier of butterfly valves in the western hemisphere with the most reliable portfolio.
Furthermore, Bray has dedicated their time and efforts in butterfly valve innovation, especially their electric and pneumatic valve products. As such, their flow control technologies are exceedingly developed and can solve the most common problems in flow control systems.

Trust Score

Product Range
Bray produces a variety of butterfly valve types including:
Resilient seated butterfly valves
Double offset
Triple offset (Tri lok) valves
The company also produces ball valves, knife gate valves, check valves, actuators and control system and devices.
Key Features
Butterfly valve bodies and discs are available in WCB Carbon Steel and CF8M Stainless Steel. They also have low-temperature Carbon Steel, Duplex Stainless Steel, Monel, Hastelloy and NiAB butterfly valves.
The company produces different disc materials that allow full pressure and temperature rating and maintain uniform thermal expansion at elevated temperature.
Standard stem materials can be available in 17-4PH, 410 Stainless Steel and XM-19 (Nitronic®).
Bray has a reliable reputation in manufacturing valves following material standards, but they also offer custom engineered valve configurations.
---
#1 Dezurik

Finally, for our number one spot.
Dezurik is a US-based valve manufacturer and is a top-of-the-line brand of industrial valves. The company is one of the most renowned valve manufacturers for water treatment, sewage treatment, pulp and paper, chemical and petrochemical, mining, power and other process industries.
With its collaboration with APCO and Willamette, Dezurik has attained more power in presenting new capabilities for innovative valve solutions.
Dezurik is popular for their knife gates and other engineered valves. As of 2019, this company ranked number one in our list as the most sought after butterfly valve supplier.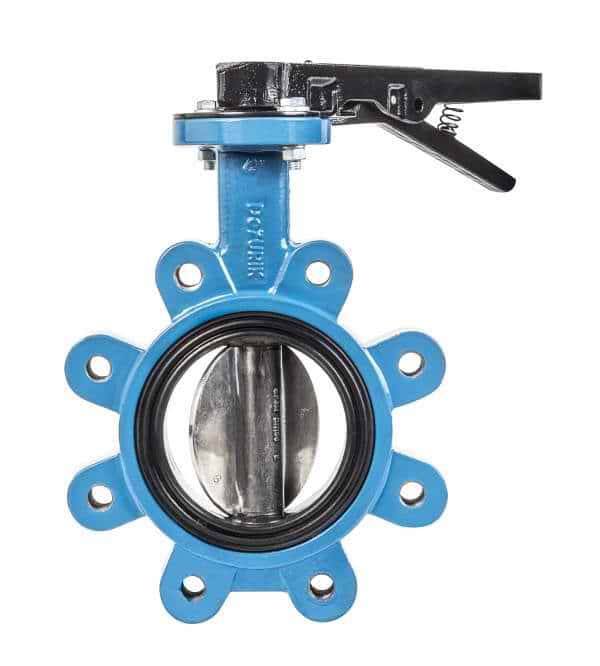 Trust Score

Product Range
DeZURIK designs and manufactures a variety of valves such as:
High-Performance Butterfly Valves
AWWA Butterfly Valves. Eccentric Plug Valves
V-Port Ball Valves
Rotary Control Valves
Knife Gate Valves
Check valves
Air release valve
Cone valve.
Key Features
Dezurik butterfly valves are designed to handle a wide variety of liquids and gases. The company offers high-performance resilient seat butterfly valves for bi-directional bubble-tight shutoff. Also, the butterfly valves can also be used for dead-end service.
---
Conclusion
As the demand in high-performance butterfly valve increases, the number of industrial valve manufacturers are also rising and more competition is induced in the market. This jostles the global standards trend to scale upward as a response to this competition. More buyers mean more manufacturers, higher quality and competitive prices.
This leaves you, as a buyer, in a more difficult situation of choosing the right butterfly valve manufacturer, especially that each manufacturer has their own specializations.
Hopefully, we were able to give you ideas on which butterfly valve manufacturer you can pick that is most suitable for your application.