Over the years, the market demand for high-performance butterfly valve increases at a steady rate. In the next 5 years, however, we will experience a 6.3% CAGR boom in its demand. You can say that the oil and gas industry sector is doing a good job making this happen. An opportunity like this would open doors for butterfly valve manufacturers to showcase products.
If you are looking to partner with a reliable butterfly valve manufacturer in the USA, this article is right for you. We have compiled this list of America's All-Time Manufacturer Favorites so you can easily source out the best US butterfly valve manufacturer. The criteria for our selection is based on the capabilities, services, certifications, facility size, overall ratings and reviews by customers.
Cheers to your lucky butterfly valve manufacturer!
#1 Emerson Electric Co.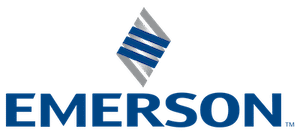 Emerson has more than 130 years of experience in manufacturing butterfly valves and other industrial valves and equipment. The company has been established as the largest manufacturer and supplier of control valves not just in America, but from a global perspective.
Everyone knows Emerson is the best. Their products are widely used in oil and gas plants, and in almost all industries. What makes Emerson butterfly valves the stand out for years is its proven track record of manufacturing valves with high precision and high-quality methods. They also have their own cryogenic testing facility in which all their valves are tested with helium.
Emerson has completely streamlined all its manufacturing facilities to better expand their capabilities. What's more, the company also has a good reputation in terms of customer service and repairs.
Emerson Top Butterfly Valve Products:
Vanessa Triple Offset Valve
Keystone series (K-LOK) butterfly valves (now Tyco)
#2 Flowserve Corporation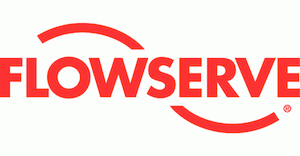 Flowserve is a manufacturer and supplier of industrial valves and other environmental equipment products like pumps and end face mechanical seals. The company's headquarters is located in the southern part of the US which is in Irving, Texas.
What makes Flowserve stay on top of the game is its consistency in delivering high precision throttle butterfly valves for heavy to lightweight piping applications. The Flowserve family of butterfly valves stands out as being low-friction, resistant to erosion and high-quality sealing capabilities.
Key Products:
Metal seated and soft-seated butterfly valve design
Lined butterfly valve (corrosive and hygienic applications)
High-performance butterfly valve (Triple-offset, double-offset, all-purpose valve)
#3 Crane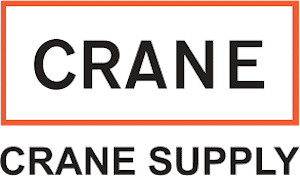 Crane Co. has over 165 years of experience in the valve industry and is indeed one of the pioneers recognized globally. The company is located in Stamford, Connecticut, USA.
The company is a topnotch manufacturer of engineered industrial products and solutions including butterfly valves. Their products are widely used in the aerospace, electronics, hydrocarbon processing, petrochemical, chemical, power generation, automated merchandising, transportation, and other markets. Crane also distributes products in North America, South America, Europe, Asia, and Australia.
Key Products:
Double-eccentric butterfly valves
Special purpose butterfly valves
High-temperature butterfly valves
Resilient-seated butterfly valve
Triple offset butterfly valve
High-performance butterfly valve
#4 Bray

Bray has over 30 years of experience in the manufacture and innovation of high-performance butterfly valves. Incredibly, Bray is one of the largest suppliers of butterfly valves in the western region and has a strong portfolio. The company has a powerful presence in almost 60 countries, serving 6 continents, but its main headquarters is in Houston, Texas.
What made Bray extremely popular is its development of electric and pneumatic butterfly valves. These are exceedingly advanced flow control valves with high capabilities, especially in dealing with flow control problems. Aside from this, the company has invested in developing different disc materials and seat for a wide range of pressure and temperature ratings.
Bray's key products:
Resilient seated butterfly valves
Double offset
Triple offset (Tri lok) valves
WCB Carbon Steel and CF8M Stainless Steel
Low-temperature Carbon Steel, Duplex Stainless Steel, Monel, Hastelloy, and NiAB butterfly valves.
#5 Apollo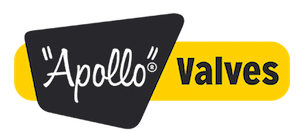 Apollo Valves is King of the Valves, or at least that's what a lot of the reviews talk about. Over the years, Apollo has been delivering top-quality commercial and industrial valve markets. They have been around for almost 92 years. The company is headquartered in Matthews, Newyork City, with its facilities located in the Carolinas. Apollo Valves is known for its signature handles painted in yellow. Most of the valve parts are designed, cast, machined, assembled, and tested in their factory.
Apollo Top Butterfly Valve Products:
Double offset high-performance butterfly valve (class 300, 2" to 24", 2.5" and 5").
Lug style and wafer style valve
Materials: 81 bronze, 85 bronze, lead-free bronze, carbon steel, low-temp carbon steel, stainless steel, low-carbon stainless steel, alloy 20, Hastelloy "C," nickel, nickel-copper alloys, and titanium.
#6 DeZurik

Dezurik has delivered tons of industrial valves and equipment across many industries for 92 years. Their factory is located in Sartell, Minnesota, USA, which is near Canada. With over a century-old experience in the design and manufacture of valves, DeZurik has established its brand for many water treatment, chemical and petrochemical, pulp and paper, sewage treatment, mining, power, and other process industries.
The company has collaborated with APCO and Willamette making it more powerful than ever in effectively enhancing their valve portfolio and constantly adding new features and solutions for their butterfly valve manufacturing segment. They also have "Alpha Valve", a state-of-the-art program used for sizing and calculating your control valve based on your process requirements.
Key Products:
High-Performance Butterfly Valves
Resilient seated valves
AWWA Butterfly Valves. Eccentric Plug Valves
Butterfly valves for dead-end service
Bubble -tight shutoff valves
#7 Milwaukee Valve Company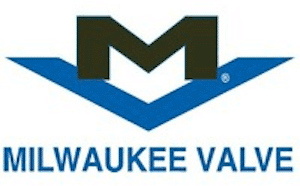 Milwaukee Valve Company is a butterfly valve manufacturer located in Prairie Du Sac, Wisconsin, United States. They have over 119 years of experience in the design, production, and testing of butterfly valves.
Milwaukee Valve is highly recognized for its advanced manufacturing facility and product innovations, especially in marine and industrial applications. Their products are widely recognized in U.S. Navy ship installations for the past 50 years. The company is also one of the best in terms of customer support and responsiveness.
Milwaukee Valve Top Butterfly Valve Products:
High performance butterfly valves (2-1/2″ to 24″ Class 150, 2-1/2″ to 16″ Class 300; PTFE bearings)
 Rubber-lined butterfly valves/Resilient-Seated
Wafer & Lug-style (2″ – 48″)
Double dead-end service (2″ – 12″)
Butterfly valves with EPDM, Buna-N, Viton*, Hypalon*, and FDA Neoprene line materials
#8 Nibco

A brand leader in industrial valve production, Nibco has over 10 facilities in the US, Mexico, and Poland. Their main facility however, is in Elkhart, Indiana, USA. Nibco is one of the most popular B2B partners of many industries including commercial industries, mechanical, fire protection and residential. In social media, they have over 8,000 followers on Facebook and 1,700 on Twitter.
What makes Nibco a sought after distributor is their dedication to innovating their products according to specific needs. They are known for customizing butterfly valves according to a specific requirement of a customer. The company now has 30,000 product varieties in their portfolio.
Nibco's key butterfly valve products:
Their butterfly valve options range from varying materials, body, disc and seat material such as :
Wafer lug or grooved end connections
Press-to-connect ends selection
Lug or wafer types
Ductile iron, cast iron, CPVC materials
Lead-free selection
Fire protection selection
High-performance selection
#9 Valworx

Valworx is another expert in the valve industry. The company has a wide portfolio in manufacturing not just butterfly valves, but also several fluid control and pressure measurement devices. Great automation is a key takeaway in this company as it have produced hundreds of standard automated butterfly valve assemblies. Valworx is located in Cornelius, Newyork City.
Valworx Key products:
Triple Offset Butterfly Valves
Wafer Style Butterfly Valves
Electric Actuated Butterfly Valves
Air Actuated Butterfly Valves
Manual Butterfly Valves
#10 Davis

Davis Valve is one of the "youngest" companies in this list (20 years of experience), but is one of the best sought-after suppliers in the US. One of the reasons for their rapid growth is their great customer service solutions for clients. Over time, they have captured a large portion of the market in the North, Central, and South America.
Their facility is located in Memphis, Tennessee and has an ISO certified facility. The company offers a wide range of industrial valves for many different applications. The company stocks over a thousand high-performance butterfly valves and 1,200 rubber seated butterfly valves in their facility. Davis target market is in the pulp and paper industry, mining, petrochemical, wastewater treatment, oil and gas, food and many more.
Davis Valve Key Products:
High-Performance Butterfly Valves ( ANSI 150 and ANSI 300; RTFE seats, WCB Steel, 316SS)
Rubber Seated Butterfly Valves (Ductile Iron; EPDM and BUNA rubber)
At a glance, here's a summary:
Manufacturer
Location
Annual Revenue*
#1
Emerson
Ferguson, Missouri
$4.6 Billion
#2
Flowserve Corporation
Sulphur Springs, TX
$3.8 Billion
#3
Crane
Stamford, Connecticut
$3.4 Billion
#4
Bray
Houston, Texas
$500 Million
#5
Apollo
Matthews, Newyork City
$200 Million
#6
DeZurik
Sartell, Minnesota
$163.7 Million
#7
Milwaukee Valve
Prairie Du Sac, Wisconsin
$120 Million
#8
Nibco
Elkhart, Indiana
$ 9.5 Million
#9
Valworx
Cornelius, Newyork City
$3.8 million
#10
Davis
Memphis, Tennessee
$3.43 million
* Data extracted from Owler
Wrapping Up
Purchasing butterfly valves from a nearby manufacturer helps if you aim for unquestionable quality and trust. That is why we hope this list has given you a direction on where to source your butterfly valve manufacturers in the US.
If you need to buy industrial butterfly valves that are cheaper in price but in high reliability and quality is unsurpassed, you can consider manufacturers buying from reliable India suppliers or China manufacturers. Hesitation is quite understandable when you're opting to buy from other countries, but with our guide, you can easily source the most reliable ones. Don't hesitate to read our 16 Best Butterfly Valve Manufacturers in India and 10 Best Butterfly Valve Manufacturers in China.