India is one of the top manufacturers of butterfly valves worldwide.
The country is simply a haven for valve companies that spreads all throughout its different cities. We know it's a lot difficult to find the best butterfly valve manufacturer, especially if you're presented with hundreds of options. The hardest part is finding which valve companies you can fully trust and this is a common problem for people who are outsourcing from another country.
So in this article, we have compiled a comprehensive list of butterfly valve companies in India. We even took the liberty of sorting them out per city to make it easier for you to track.
Butterfly Valve Manufacturers in Chennai
Chennai is the "Best City in India", where most manufacturing hubs are located. We listed out some of the best butterfly valve manufacturers in this city according to its capabilities, popularity, and reviews.
To give you a backdrop of its location, it's in the coastal area of India and near Chennai Airport. Thus, it will be a lot more convenient to do export business with valve companies in this city. Outsourcing butterfly valves from Chennai is also the easiest as compared with other regions in India.
Here are the top butterfly valve manufacturers in Chennai.
#1 Flowserve India Controls Pvt Ltd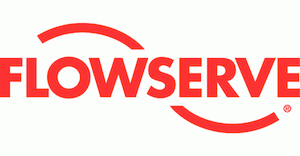 Founded in 2013, Flowserve India Controls is a leading valve supplier in Tamil Nadu. The company covers a wide portfolio of products such as pumps, pumping equipment and valves. Flowserve's main facility is located in USA and their valve products are known worldwide. This valve company is also one of the top manufacturers in America.
Flowserve delivers high temperature and high-pressure butterfly valves for heavy to lightweight piping applications and throttling applications . They are also known for delivering butterfly valves with high quality sealing as compared with other manufacturers.
Flowserve India Butterfly Valve Products:
Control valve (carbon steel, CF8M, Monel, Hastelloy C and other alloys, ANSI Classes 150 and 300)
Butterfly valve with different seat materials (soft PFA/Viton seat, Fire safe sealed, or TriFlex metal seats)
#2 Amco Industrial Valves

Amco is one of the best industrial valve manufacturers in Chennai, having 34 years of experience in the valve industry. The company has a reputed facility for carrying out different manufacturing techniques for butterfly valves. This has made them produce not only bulk volume of valve orders each month, but also innovate their manufacturing methods. With the company's high quality valve produce, they have captured not only India's market, but also outside countries.
Amco's top valve products:
Butterfly valves PN10 and PN16 (wafer type, lug-style)
#3 Fluid Valve Company

Fluid Valve Company is a young company, having 10 years of experience in manufacturing valves, including butterfly valves. They have engaged in manufacturing, exporting and wholesaling of industrial valve and strainer. Fluid Valve Company is also known as the authorized distributor of the Honeywell Brand.
The company also has a modernized production facility which allows them to cater to higher production demands. Each valve they develop complies with world standards such as BS, ANSI and API, and ASME. Fluid Valve Company also has developed hydraulic testing units and non-destructive testing procedures that exceeds industry standards. This has enabled them to be one of the top valve companies in India.
Fluid Valve Company Top Products:
Teflon Lined Butterfly Valves
High temperature butterfly valve
Wafer Butterfly Valves
Butterfly Valve Manufacturers in Mumbai
Mumbai is known as Maharashtra's "Financial Center" and is India's largest city. It is located at the coast and is a perfect location where you can outsource large equipment such as industrial butterfly valves.
These are the leading valve manufacturing companies in Mumbai
#1 L&T Valves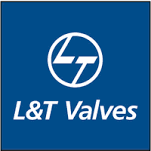 L&T Valves is the oldest and most reputed butterfly valve manufacturer in India having 59 years of experience in manufacturing valves. They have distributed their facilities in 3 areas – in Chennai (Manapakkam), Coimbatore and Kanchipuram. This allows the company to cover a wide portion of the country's valve demand. Among their top export countries are America, Europe, Middle East, Africa and Asia.
Over the years, L&T has sustained global presence and has manufactured butterfly valves for various industries such as in oil and gas, power, chemicals, pharmaceuticals and food. The company has a strong portfolio of design specialists that continually develops high performance valves. What made L&T stay at the top is its value for quality and customer value and satisfaction.
L&T Top Butterfly Valve Products:
Triple-offset butterfly valve ( #150 to 1500, Up to 100")
Soft-seated, PN6 to PN25 Integrally-moulded
Wafer, Lugged & Flanged, Up to 36" (900 mm)
Large-size Flanged Valves, Up to 120" (3000 mm)
#2 VIP Valves

VIP Valves is one of the leading industrial valves manufacturing in Mumbai, India. VIP has over 42 years of experience in manufacturing, distributing and supplying industrial valves. Hence, they are a well-rounded valve company for not just butterfly valves, but for ball valves, gate valves, knife edge gate valve and many more.
VIP Valves has been the main supplier of valves in Mumbai on which their popularity has permitted them to supply for the entire India. The company has also been reported to be exporting valves around the world with affordable prices.
VIP Valves top products:
Cast Iron/Steel Butterfly Valve
High-performance wafer design butterfly valve (Class – PN 1.0 / PN 10 / PN 16)
#3 Hawa Valves

Hawa Valves is also one of the reputable valve companies in India with over 19 years of experience in valve manufacturing. The company has over four manufacturing facilities in India. Hawa Valves is an ISO 9001:2008 and OHSAS 18001:2007 compliant company. They also hold several Monogram Licensees under API such as API-6D, API-6A and API-600.
Hawa Valves range of products:
High performance butterfly valve
Flanged end butterfly valve
Wafer end butterfly valve
PTFE sleeved butterfly valve
Butterfly Valve Manufacturer in Coimbatore
#1 SVR Valves

SVR Valves is a leading industrial valve manufacturer in Coimbatore, India, with over 9 years of experience in exporting and supplying butterfly valves. The company has a wide portfolio of industrial valve products and solutions and has sustained global exports for many years. They are known to supply commercial industry needs, as well as mechanical and fire protection installation needs.
SVR's top products:
AWWA Flanged Butterfly Valve
Control valve
Cryogenic butterfly valve
Double offset butterfly valve
Stainless steel butterfly valve
Butterfly Valve Manufacturers in Bangalore
Bangalore is dubbed as the "Silicon Valley of India" and is as capable as Chennai when it comes to butterfly valve manufacturing. This city is where you can find top-of-the-line automation for valve actuators.
#1 Bray India Pvt. Ltd.

Bray's valve company in India was only established in 2012, but it has made a name for itself as one of the top valve suppliers in the country. Bray is a reputable company in the valve manufacturing sector being globally recognized for over 30 years. The company has a wide variety of butterfly valve solutions and products as well as excellent quality after-sales service. In Bangalore, Bray Valves & Controls Pvt. Ltd. is listed as one of the country's excellent valve sellers delivering high quality butterfly valves.
Bray Top Products:
Resilient Seated Butterfly Valve
High Performance Butterfly Valve
Triple Offset Butterfly Valve
Butterfly Valve Manufacturer in Pune
Pune is the second largest city in Maharashtra. It is dubbed as a "Smart City" with an advanced education system as well as a reputable image of being a manufacturing haven and an IT hub. You can also find many butterfly valve manufacturers in Pune, but we've listed out the best one for you.
#1 Kirloskar Valves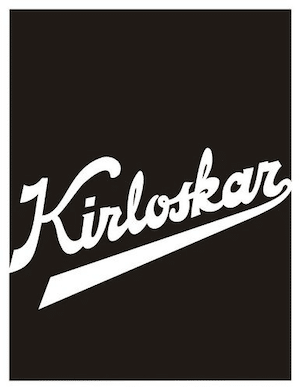 Kirloskar Valves is one of the biggest industrial valves manufacturing industry in Pune. The company is known for manufacturing pump equipment, devices and valves. Kirloskar Brothers Limited (KBL) prides itself for integrating excellent fluid dynamics and management in engineering their products. Hence, their butterfly valves are excellently manufactured with high temperature and pressure capabilities.
Kirloskar Valves has over 132 years of experience in the business and has been an active supplier of valves in the water supply, power plants, and irrigation systems. The company also has participated in many pump projects for agriculture and domestic installations and hydro turbine installations.
Butterfly Valve Manufacturers in Ahmedabad
Ahmedabad is a famous state of Gujarat and is its largest city. The city also has manufacturing industries for industrial valves. Here are some of the butterfly valve companies you can find in Ahmedabad.
#1 Proline Industrial Valves

Proline Industrial Valves is the largest manufacturer of high quality industrial valves in Ahmedabad. The company prides itself for delivering high quality Electrical and Pneumatic Control Automated Valves. They have rigorous testing procedures which guarantees lifetime warranties for all their products. Proline Industrial Valves also has great customer service and repair services.
Key products:
Electrical Actuator Motorized Butterfly Valves
Pneumatic Control Valves
Electrical Control Valves
#2 Hyper Valve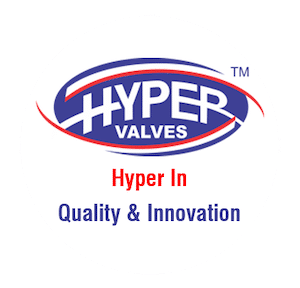 Hyper Valve manufacturers, supplies and exports supreme quality industrial valves, which includes butterfly valves. The company is not only recognized in Ahmedabad but also in all India and some countries outside India. Hyper Valve has over 17 years of experience and has a wide array of valve products you can choose from. Plus, they have a friendly warranty policy.
Big 5: The Leading Butterfly Valve Manufacturing Companies in India
59 years of experience.
Top export countries: USA, Europe, Middle East, Africa and Asia.
Uses state-of-the art technologies, software and CFD methods for valve design innovation.
Prototypes models are tested — both in-house and at advanced flow-control research establishments
The company has a series of successful innovations to its credit, including mission-critical solutions for the Defence and Aerospace industries.
35 years of experience
has wide range of superior quality Valves.
Strong R&D capabilities for generating advanced solutions.
Develops state-of-the-art butterfly valves for waterworks, sewage systems, effluent disposal, power plants systems, fire protection, mining systems, starch & petro-chemicals plants and farming irrigation systems.
19 years of experience in valve manufacture/export/supply/trade.
Has an incredible testing facility for valves
Has advanced manufacturing methods and techniques.
Provides spare parts, repairs and valve site inspection.
42 years of experience.
Well-rounded portfolio of valve products such as butterfly valves, ball valves, gate valves, knife edge gate valve, etc.
34 years of experience.
Valve manufacturer of high-quality ball valves, butterfly valves, diaphragm valves, wafer check valves, dual plate check valves, knife edge gate valves,pulp valves, gate valves, globe valves & check valves & strainers.
Has many reputable clients worldwide.
Wrapping Up
We hope this list has helped you consider some of the top valve companies in India. Whether you are outsourcing your butterfly valves or simply looking for more options, you can always find affordable butterfly valves in India. You may also want to read our 10 Best Butterfly Valve Manufacturers in China or 15 Best Triple Offset Butterfly Valve Manufacturers if you want to know more reputable butterfly valve manufacturers that offers value-priced products.